7 Best Pet Items to Donate
As a pet owner, you might run into a time where you no longer need the items your pet has. There are lots of reasons for this, such as they've grown older, they've passed away or even if they just need a refresh of their current pieces. Either way, you can donate some of their used items to a local shelter or your local thrift store. Considering there are over 3,000 animal shelters around the nation, there's no shortage of places you can take your gently used petware. Here are some of the best pet items to donate!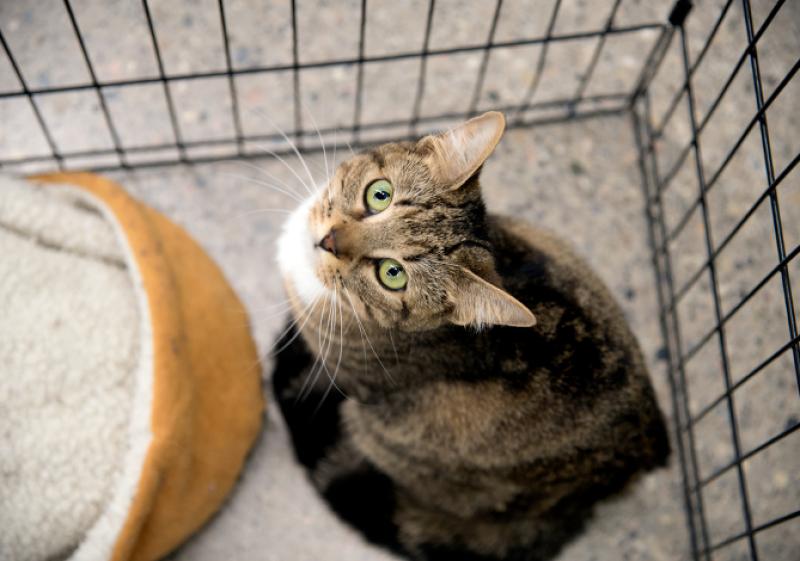 Source: Melissa Sue/Shutterstock.com
Leashes and collars. If you have a gently used set lying around, it might be a good idea to consider donating it. If it hasn't gotten any use in a while, it might be time to give it to a local pet shelter or to a thrift store. Leashes and collars can seem like a dime a dozen, but a quality dog collar and leash set can last for multiple dogs' lifetimes. It's the perfect item to give to the local thrift store or animal shelter! As pets grow, they'll need different sized collars and leashes. When your pet outgrows their current collar and leash set, then you can donate them instead!
Food or treats. If you have unopened cans or bags of food, then they make for great donations! Shelters are always in need of more food and treats for the pets they take care of, and they typically struggle to afford it along with all the other costs they have. If your bag of food is opened but practically still full, make sure you call the shelter beforehand to make sure they accept it. Some shelters will, others won't for health and safety purposes. Either way, extra food or treats that your pet no longer eats can make for a great donation item!
Toys. Some toys can be donated. If you haven't taken them out of the box yet, or if your pet sniffed it and walked away, you should be able to donate the toy instead of having to throw it away. Of course, if your pet has used the toy often and practically destroyed it, then you might not be able to donate it. In fact, you should probably toss that one instead of trying to sell it or give it away. A good way to tell whether or not your pet's toy is still at the level that it needs to be given away is whether or not it has teeth marks on it. If there are teeth marks, then you should definitely reconsider trying to give it away. No teeth marks? Then you might be able to take it to a local shelter.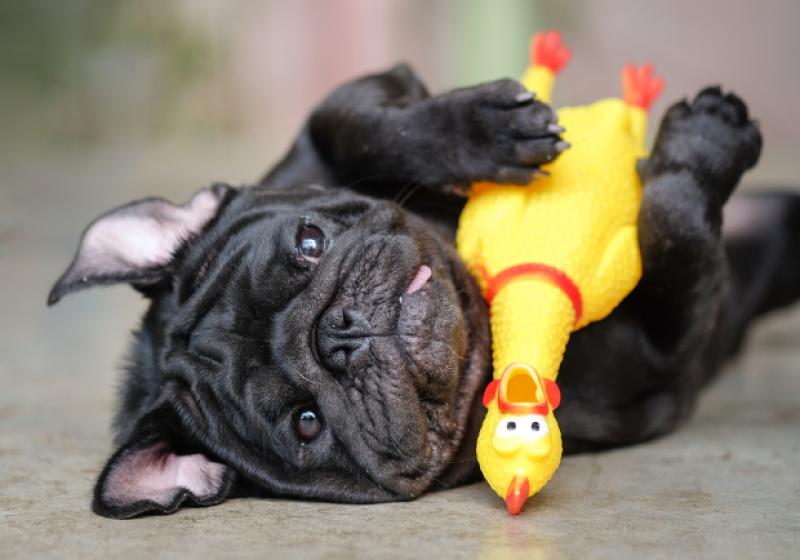 Source: Ezzolo/Shutterstock.com
Pet beds. Does your pet have a bed they no longer use? Give it a good wash, rinse and spin in the washing machine and then take it to your local animal shelter! They'll love having another pet bed for the animals in their care. You can easily send it along with a blanket to make the bed even more comfortable. Considering shelters aren't all that friendly or comfortable, having pet beds can really help to make the animals there feel more safe and secure in their kennels or create a zone they can go to and get away from all the rest of the chaos.
Food and water bowls. Many shelters run short on food and water bowls. They make for great donation items! It's best to give stainless steel, as it's more durable and also doesn't hold onto bacteria as much as dishes of other materials, such as plastic or ceramic. Stainless steel bowls will only need to be washed and sanitized every few days, whereas ceramic bowls will need to be cleaned every day. This will make daily management easier for animal shelter staff!
Blank pet tags. Even in a shelter, pets need tags. A set of blank silicone pet tags can be really helpful for shelter staff to use with the animals they have at the facility! This way, they can make sure every animal is identified, along with their medical needs. If you tell a company you're purchasing from that you're donating the tags to a shelter, they may give you a code to use so that you can get the pet tags engraved for free later or whenever the shelter needs to get it done.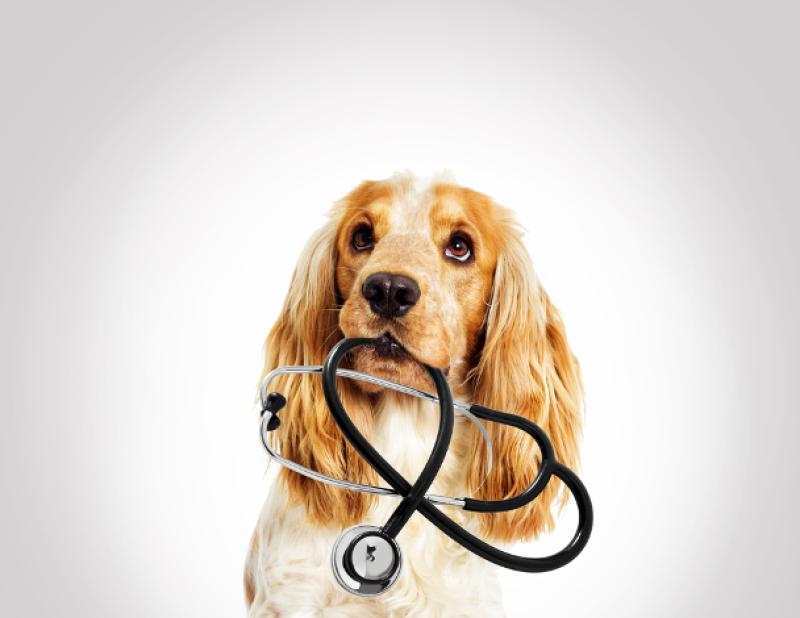 Source: Happy Monkey/Shutterstock.com
Prescriptions. Do you have unused pet prescriptions in your home? If they aren't expired, check to see if the local shelter will consider accepting your extra prescriptions in the event they need to use them for any of their animals in their shelter. While many work closely with local vets to ensure all the animals in their care are taken care of, some general and common prescriptions can be helpful to have on hand in case they run out or experience a shortage.
Things to Avoid Donating
Here are some of the pet items you should reconsider donating:
Pet clothes: Pet clothes aren't really something you should donate. While some shelters might host specific donation drives for Halloween or Christmas costumes for the animals, some pet clothes can pose a safety risk for pets, so it's best to avoid donating them to a shelter.
Homemade treats: While you might think it's a sweet gesture to send a jar of homemade treats to your local shelter, this isn't a great idea. Animals can have allergies, too, and homemade treats could make some pets sick. Plus, it helps to reduce any concerns of cross contamination or any other issues that might arise from scratch baking. If you want to donate treats, visit your local pet store and purchase a jar to take to the shelter. You can always call them and ask directly what type of treats they like to stock!
The Bottom Line
There are lots of fun things you can donate to your local animal shelter. No matter what, they'll be excited just to have an extra set of donations to use.
---
More to Read: